welkom@bandajanas.com | klantenservice 088 1030500
Loose Laces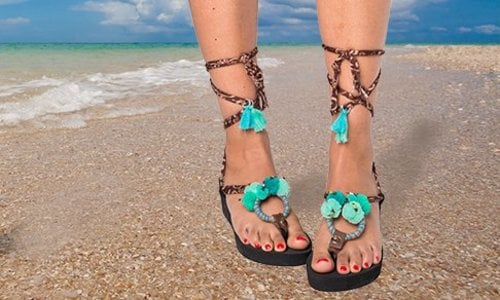 The Laces collection 2017

For 2017 we have the following collections for you:
Cotton Softies Collection | colorful cotton laces of recycled textiles
Simply Stunning Collection | a more luxurious laceset
Boho Style Collection | Hip, fashionable and comfortable
Loose laces |
Pearlicious |
Feather |
Extra special |

Have fun picking out your laces!
Follow the steps
Step 2: Choose your laces. Be smart and select multiple sets of laces, so you can make matching slippers with every outfit. The lace sets are made in limited editions so that everyone can wear an unique slipper. Note: A set of laces is designed for a pair of slippers. Proceed to Step 3: Choose your accessories .