info@bandajanas.com | klantenservice 0314 683535
Stel je eigen unieke slipper samen die je de hele zomer niet meer uit wilt doen!
Gipsy Queen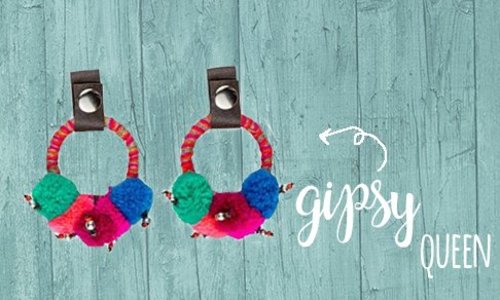 Gipsy Queen
These trendy accessories, own design, are made by cheerfully chatting Thai ladies in beautiful Chiang Mai. You fix these rings with pompons with the leather. A totally new look in no time!
Tip: also nice to use with your Wrapajana!