info@bandajanas.com | klantenservice 0314 683535
Stel je eigen unieke slipper samen die je de hele zomer niet meer uit wilt doen!
Flower made off coconut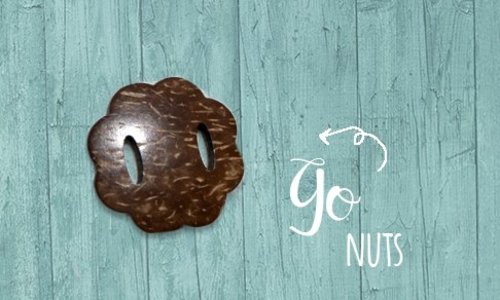 Go Nuts
NEW NEW NEW NEW NEW NEW NEW
There are times when you want to get in and out of your slipper quickly.
That flower has been specially made! Very easy to attach with a tire of your choice and walk! Or take off, or turn it on or off again ......
They are divided into three colors: light beige, medium brown and very dark brown. Because it is a natural product, the color of the ring is not exactly the same for any flower.
Very nice to combine with one of our new ankle straps.