info@bandajanas.com | klantenservice 0314 683535
Stel je eigen unieke slipper samen die je de hele zomer niet meer uit wilt doen!
Quickies: ready to go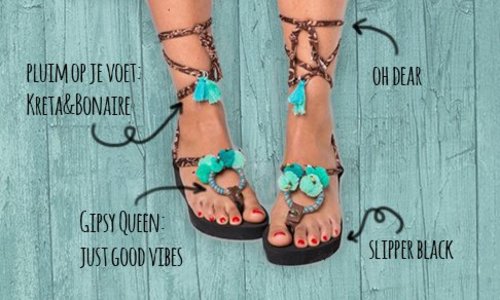 Quickies, complete sets
This is useful for the ladies who love convenience, our quickies! We have already made these complete sets of Bandajanas for you, so that you do not have to look for anything yourself. Choose the photo with the set of your choice, click on your size (take a look at the size chart to be sure) and your set,with discount, will be placed in the shopping cart.